Go Back
Welcome to the breeding kits lab! These are a new thing I will be doing and there will be more in the future. The purpose of these is to create breeds with unique personalities.
All breeding kits are Petz 4 only
Accurate Chihuahuas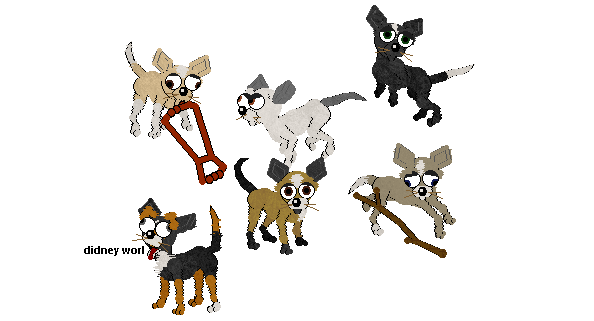 Designed to be a little more like real life chihuahuas in behavior and appearance. They often go wall-eyed and will shake like real chihuahuas if you follow the instructions they come with. A small issue though is sometimes the mouths look very derpy. I'm unable to get rid of this problem without taking the eye effect away. Sorry if the mouths look unappealing :( Download them
here.